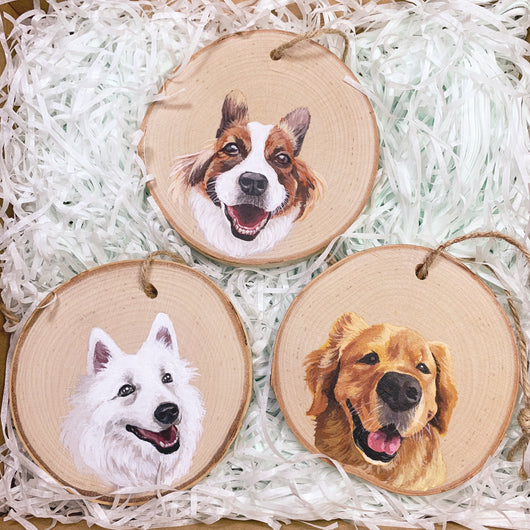 Custom Pet Portrait on Wood
Regular price $80.00 Sale
Custom pet painting on wood slice. It can be used as hanging ornament for Christmas or decor.
Diameter of wood slice is about 8-9cm.
Please allow for lead time of 2 weeks.
Only one pet per wood slice. Send a photo of your pet to our WhatsApp/Telegram at +65 8922 6046, and we will advise you if it is suitable.